Restaurant, Dinner, Banquet, Candlelight Dinner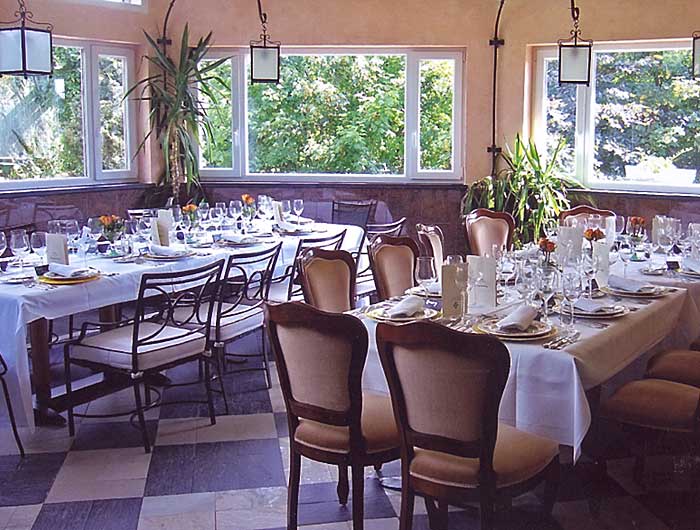 Enjoy the luxury to dine in a tiny circle and elegant ambience.
7:30 p.m. dinner (table d'hôte) by reservation.
Far away from all hectic daily life, you can relax and celebrate with us a delicious wine dinner.
European cuisine with fresh produces of the season and region.
Some specialties are made in the stone oven:
Roasted leg of lamb, leg of veal, poulet de Bresse, game of the nearby Hunsrueck and poultry: quail, patridge, pheasant.
3-course dinner
3-course dinner, wine incl.
60,00 EUR
75,00 EUR
5-course dinner
5-course dinner, wine incl.
85,00 EUR
110,00 EUR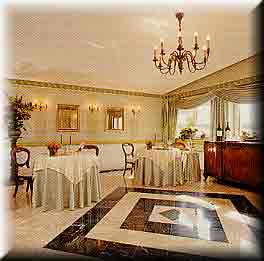 Candlelight dinner for 8 to 10 people
In the wine bar at the blazing fire in the chimney room, a 7-course dinner will be served, accompanied by selected wines, coffee, digestif.
Price per person 150 €.
All prices include service and VAT.
Arrangements for up to 25 people possible.
Landhaus Delle


Owner Dr. Heinz-Dieter Tinnefeld
Gutenfelsstraße 16
D-55422 Bacharach-Henschhausen
Tel.: +49 (0)67 43 - 17 65
Fax : +49 (0)67 43 - 10 11
Landhaus Delle, Bacharach-Henschhausen
Restaurant, dinner, candlelight dinner
Bacharach, Rhine river, castles, Loreley, wine walking, wine tastings
Road map, distances, parking, train, airport, boat