Our garden
has two slope positions, including bushes and walls.
There is a sun garden and a shadow garden with a huge grill station. Big steaks or lamb or wild boar on hot slates are waiting for you.
Our wine bar
You will find a lot of stones in the Landhaus Delle (in German we say "steinreich"):
red-black granite, green-black serpentine and blue-grey slate.
An Onyx sheet illuminates the wine bar by night.
A lot of wines may be tasted by the glass.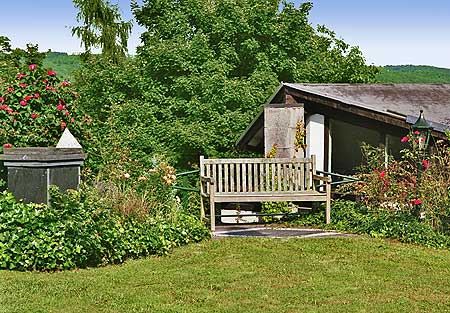 Our garden for relaxation and dreaming.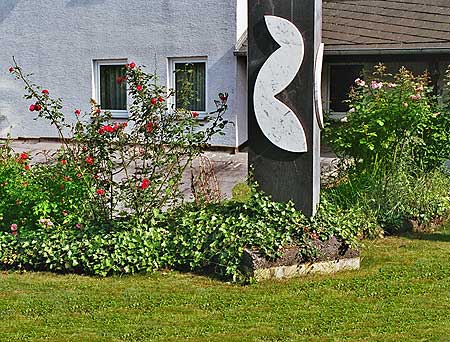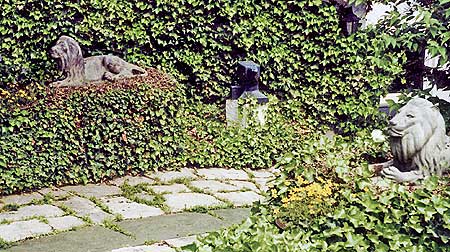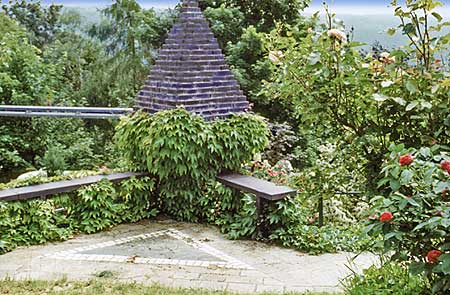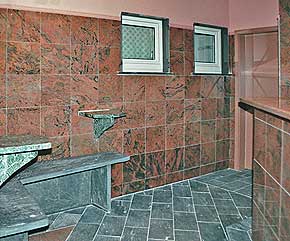 Hotel bar in the gardenhouse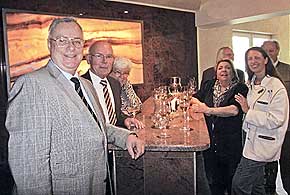 To get in the mood, in the Onyx wine bar a wine selection is served, also by the glass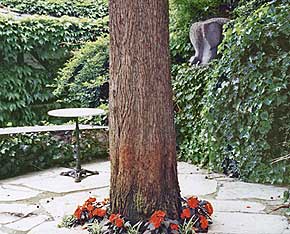 Landhaus Delle


Owner Dr. Heinz-Dieter Tinnefeld
Gutenfelsstraße 16
D-55422 Bacharach-Henschhausen
Tel.: +49 (0)67 43 - 17 65
Fax : +49 (0)67 43 - 10 11
Landhaus Delle, Bacharach-Henschhausen
Hotel garden, wine bar
Restaurant, dinner, candlelight dinner
Bacharach, Rhine river, castles, Loreley, wine walking, wine tastings
Road map, distances, parking, train, airport, boat